Start your 10 day free trial today!
Join énergie Online and workout anytime, anywhere for just £10/month
Join today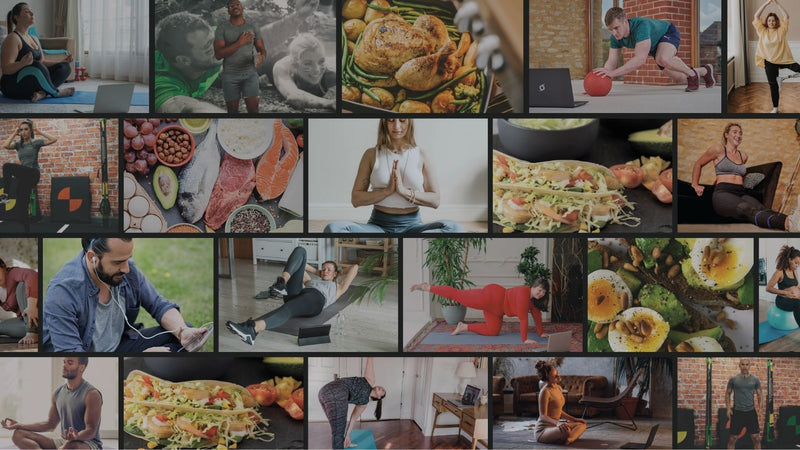 Welcome to énergie Online - your virtual gym and wellbeing companion
Get unlimited access to 40+ live interactive classes every week, 200+ on demand workouts, delicious recipes, exclusive podcasts, virtual cook-a-longs & inspiring blogs to support your wellbeing.
Designed to keep you motivated and active wherever you are and whenever you wish, you need nothing more than a laptop or a smartphone to get involved.
Join today for just £10 per month or £100 for the whole year.
All our memberships come with a 10 day free trial, so what are you waiting for?
Membership Options
Just £10 per month with no long term commitment.
Get started with a free 10 day free trial and cancel anytime.
Get 12 months for the price of 10. Pay for 12 months in advance for just £100 and save £20!
It all starts with a 10 day free trial and then you'll be on our best value plan.
What's included in an energie Online Membership
Fitness
40+ weekly live and interactive exercise classes, over 200 on demand workouts, podcasts, practical blogs and expert webinars are all included.
Mindset
Access a variety of wellness webinars, blogs, inspirational podcasts and live mind & body classes such as yoga, pilates and meditation - all designed to support a positive and healthy mindset.
Nutrition
Educational webinars led by expert nutritionists, live virtual cook-a-longs, practical tips and tricks, blogs and delicious recipes are all available at the touch of a button.
Our Reviews
Hear what our members love about us below
FAQ's
How do I join?
To join, simply click on the "Start your free trial" button at the top of the screen, complete the sign up process by choosing your membership and giving us your personal and payment details. Once complete you will be sent a welcome email giving you immediate access to everything énergie Online has to offer.
How do I pay?

We use a hassle free recurring card payment. Simply provide your credit or debit card details at the point of joining and we'll take your ongoing monthly or annual amount 10 days after you join us, so that you can try us for free for the first 10 days.

What's included in the membership?

Signing up as an énergie Online Member you'll get unlimited and full access to our online club. This includes all live exercise classes which can be found on our class timetable, over 200 on demand workout videos which can be found here, as well as exclusive mindset and nutrition content such as our cook-a-long videos. To help keep you motivated and inspired, we'll be uploading new content regularly. This membership does not include any access to our énergie Fitness gyms.

For all FAQs please click here.